In T
he Good Girl's Guide…
, Keesling talks about good and bad girl totems. Bad girl totems are tangible symbols, objects one has in her home that help reconnect her to her sensual core. At Keesling's home, for example, is a statue of a woman who is posed sensually. According to her, a concrete object placed prominently in your home can help remind you that it is okay to be sexual. It helps set free the bad girl within.
However, in addition to "bad girl" sexual totems, there are also "good girl" totems. Good girl totems are objects from your girlhood that actually reconnect you to your chaste, childish self. These, therefore, can hinder your blooming sexuality. So in addition to placing a conspicuous sexual totem in your home, you also need to get rid of or hide those things that tie you to your inner little girl.
Like most humans, I like the concrete. I do believe external objects can connect us to internal experiences. So I heeded this advice. Looking around my apartment, I realized that I had displayed girlhood objects in my living room and, even worse, my bedroom.
Of course, I am not going to dispose of old keepsake dolls. However, I decided to store most of them out of sight. Only my Scarlett O'Hara doll remains. Even though I received her when I was as a super-chaste teenager, I think it does help reconnect me to my sensuality. Scarlett is definitely a fiery, spirited woman, so I like having her near. I can't say that putting away the toys has completely unleashed my inner vixen, but my apartment does feel different.
I still haven't found a sexual totem though. I mean, Scarlett is okay for now. But she's still a little too safe. She is on display on my living room's "Gone with the Wind" shelf. I need something for my bedroom.
And I have an idea of what I want.
My favorite pin-up girl is Bettie Page. Now I know she posed for some scandalous bondage photos, of which I am not a huge fan (though some are cool). But I love her mischievous smile and "sexy girl next door" attitude. Her little "peep show" dance routines are too funny. She just shakes and prances and teases. I try to channel her spirit whenever I'm on stage. Burlesque in general interests me, though I still haven't gone to a Burlesque show. I want something Burlesque-y or Bettie Page-y. Maybe a poster of her on my wall. Maybe a Burlesque book on displayed on my shelf. Those seem to awaken my dormant "bad girl."
So here is a taste of my favorite "bad" girl, Bettie.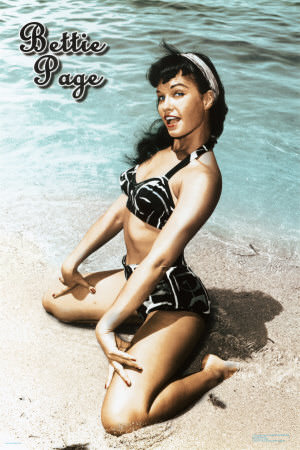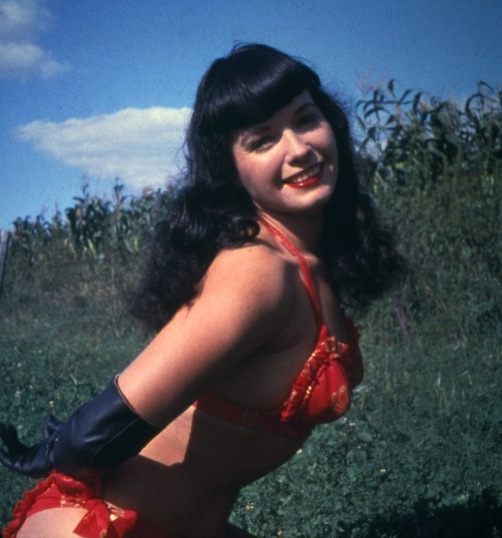 Follow me on twitter
@flamencokitty